Our selection of deli meats
White meat sausages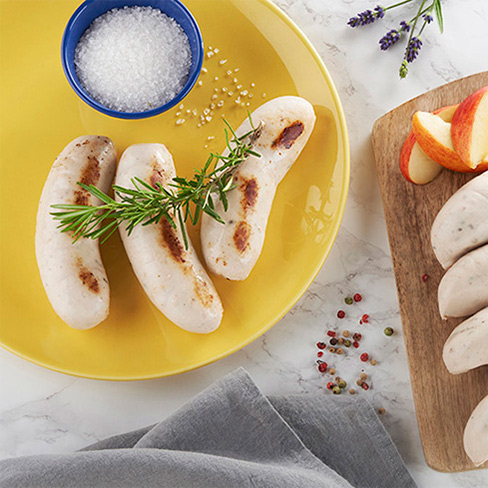 Our selection
Boudin blanc (white meat sausage) is an unbeatable product for Christmas and New Year! It can be pan fried, sliced, eaten as an appetiser or served in verrines, accompanied by apples or vegetables, and it goes well with any sauce !
THE ADVANTAGES OF THE RANGE

Choice
Our boudin recipe comes in two versions: with port wine and the gourmet version with morel mushroom sauce !

Flavour
This expert recipe is carefully seasoned for perfectly balanced flavours. Best tasted when nicely golden !
Discover our products
Boudin blanc (white meat sausage) with port wine

16 to 20 units of approximately 120g each

2.4 kg variable weight - Package contains 4 sleeves

Boudin blanc (white meat sausage) with morel mushrooms

16 to 20 units of approximately 120 g each

2.4 kg variable weight - Package contains 4 sleeves