Our selection of charcuterie
Label Rouge deli-sliced ham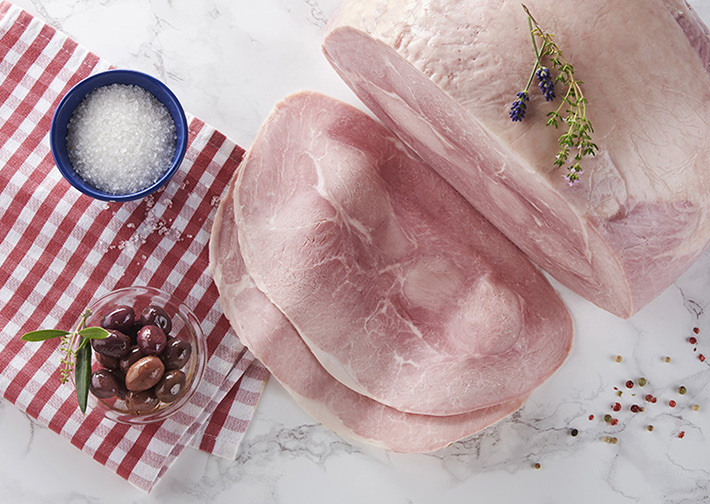 Our selection
ABC is committed to providing certified Label Rouge products made from carefully selected fresh raw ingredients using a certified production process. Because you deserve the best !
THE ADVANTAGES OF THE RANGE

Origin
We use certified Label Rouge raw ingredients which are 100% locally sourced in France and approved by our certifying body.

Expertise
Our fresh pork legs are deboned and prepared in our cutting plant.

Authenticity
Certified Label Rouge products contain less salt, less sugar and natural flavouring only.
Discover our products
Lavbel Rouge superior cooked ham, with rind

Appox. 8 kg variable weight - Package contains 1 unit

Prepared exclusively with fresh pork legs - French meat

LABEL ROUGE superior cooked ham, rind and fat removed

Appox. 8 kg variable weight - Package contains 1 unit

Prepared exclusively with fresh pork legs - French meat