Our selection of deli meats
Marinated spiders steaks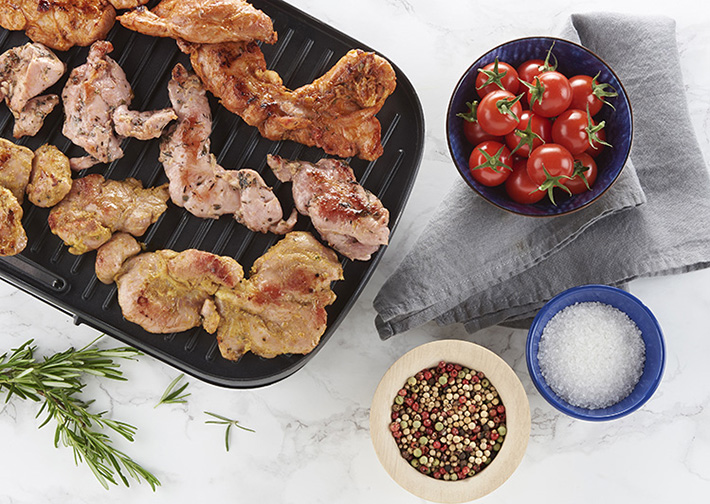 Our selection
Too often overlooked, the spider steak is nevertheless a choice piece of meat with unparalleled flavour and tenderness. Discover our marinated pork spider steaks which are great both à la plancha or barbecued !
THE ADVANTAGES OF THE RANGE

Quality
Spider steaks are set aside when deboning hams and are carefully prepared by hand to remove as much fat as possible and make them look great.

Flavour
It is an exquisite and extraordinarily tender piece of meat enhanced by a marinade of mild and balanced spices... Truly a joy to share !

Choice
For a more classic recipe, check out La Provençale. Looking for something more exotic? Try one of our Mexican or Indian recipes ! 
Discover our products
Marinated spider steaks à la Provençale

2 kg container - Fixed weight - EU meat

Package contains 2 units - Perfect à la plancha or barbecued

Mexican marinated spider steaks

2 kg container - Fixed weight - EU meat

Package contains 2 units - Perfect à la plancha or barbecued

Indian marinated spider steaks

2 kg container - Fixed weight - EU meat

Package contains 2 units - Perfect à la plancha or barbecued