ABC : an IFS certified company for 15 years
14/11/2019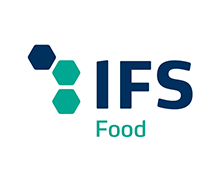 As every year since 2005, your supplier of sausages and cured meats renewed its IFS "International Food Standard" certification at the end of last October. 
It is a food safety standard created by and for supermarkets.
In accordance with the latter's standards, your sausage manufacturer complies with its requirements in terms of hygiene, traceability, non-conformities and crisis management.
With more than 95% of the requirements met, we guarantee our customers healthy products.
Click here for more information about our certifications.