Strategic monitoring : the raclette cheese bowl, this winter's culinary trend
06/12/2019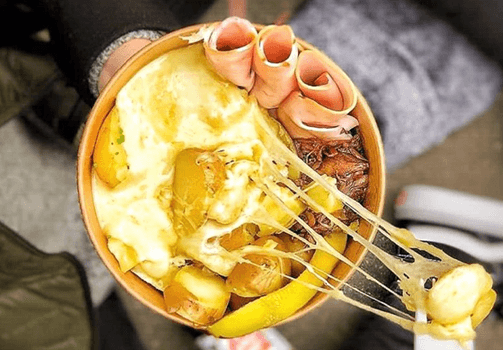 This month, your sliced product supplier is sharing its strategic monitoring with you. Zoom on a revisited raclette : the raclette bowl. 
It is a new trendy dish inspired by buddha bowl and poke bowl. The raclette bowl contains all the elements that make up a raclette, in a bowl or plate with curved edges.
This makes it possible to decompartmentalize and democratize a dish that is initially shared on a large table with family or friends. With this dish, anyone can consume a raclette on their own, no matter where they are.
 
Are you a non-specialized restaurant? You can add this dish to your menu for a winter. Easy to prepare and without specific equipment, the bowl squeegee has a bright future ahead of it. Your charcuterie supplier will assist you in choosing the sliced products to use for the composition of your future raclette bowls.
 
Do you need more information ? The contact form is at your disposal.
 
See you in February 2020 for the next "strategic monitoring".
Photo : @foodeaseparis