Our selection of
Organic delicatessen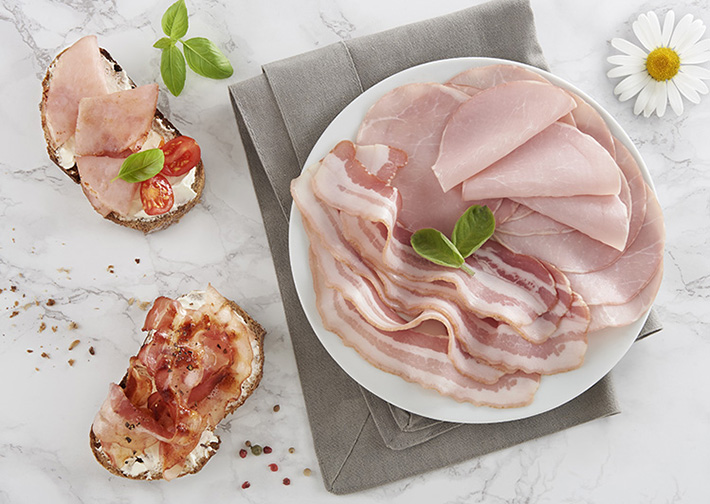 Our selection
ABC is committed to providing products which are environmentally friendly and ensure animal welfare. Discover our organic line of products and their unbeatable flavours !
THE ADVANTAGES OF THE RANGE

Origin
We work in close partnership with both livestock breeder and organic pork cutting plant, so each stakeholder in the industry is paid as fairly as possible.

Expertise
We use a selection of organic raw ingredients and a mix of expertly blended spices to create delicious products.

Choice
For use in sandwiches, to go with a salad or for a full English breakfast, there is something for everyone ! 
Discover our products
Organic superior cooked ham, rind and fat removed

EU origin

2 slices - 80 g fixed weight - Package contains 10 units

Organic superior cooked ham, rind and fat removed

EU origin

4 slices - 120 g fixed weight - Package contains 10 units

Organic superior cooked pork roast cured and grilled with Provençal herbs

EU origin

2 slices - 80 g fixed weight - Package contains 10 units

Superior pork fillet cured in salt, beechwood smoked

Approx. 10 slices

80 g fixed weight - Package contains 10 units

Organic superior smoked pork belly cured in salt, beechwood smoked

Approx. 10 slices - EU origin

80 g fixed weight - Package contains 10 units